#GivingTuesday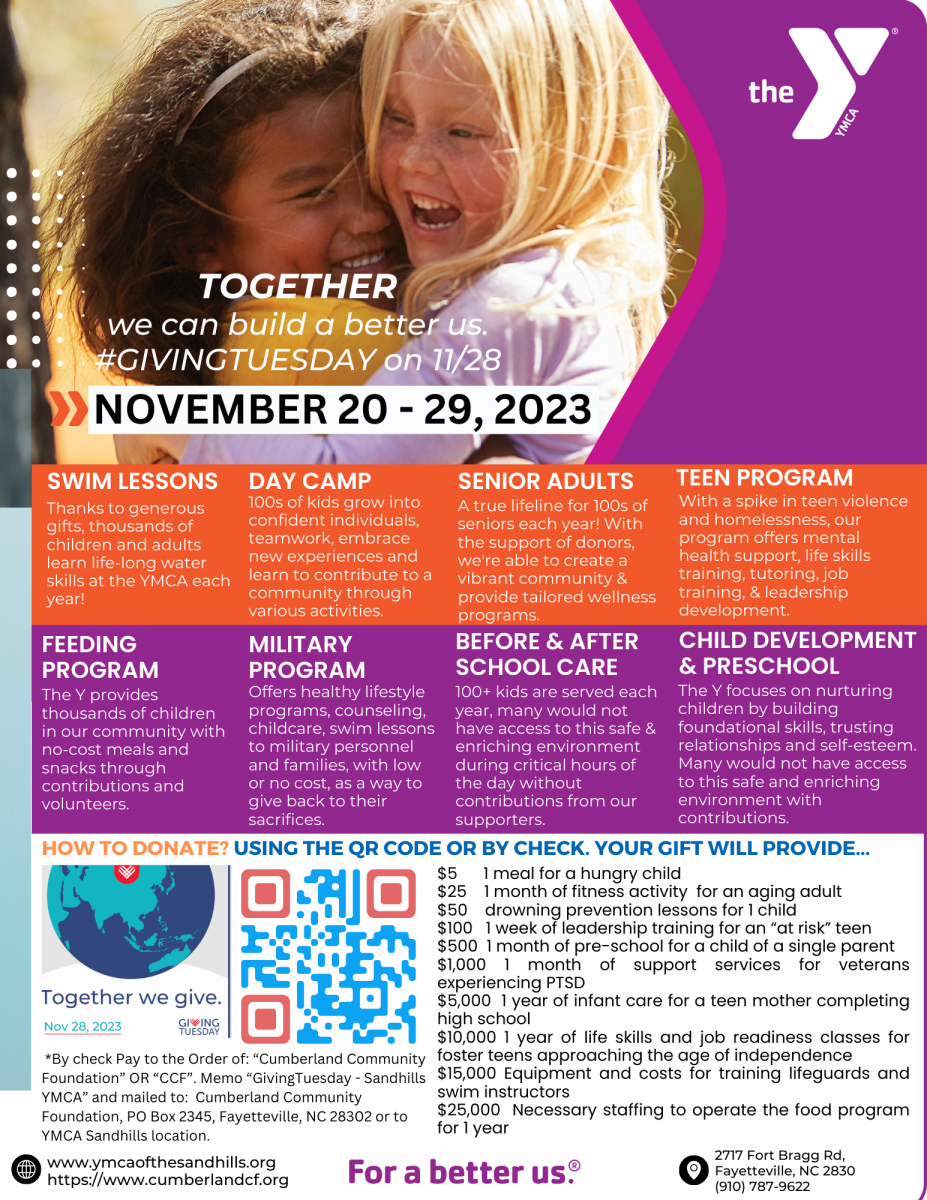 #GivingTuesday is a global day of giving – bringing together people from around the state, country and globe, to collectively celebrate generosity and give. We hope that you will join with us on #GivingTuesday and give the gift. Cumberland Community Foundation, Will Gillis, Elizabeth "Beth" Keeney, Carol and Sammy Short, Daphne and Ray Manning, Fayetteville New Car Dealers Association, Healy Wholesale, and three anonymous donors will be matching $550,000 in gifts.
Ways to Give
By check (see check details below) and drop off at your branch location.
By credit card in person at Hope Mills, Fayetteville or Saleeby Family Branch
Online donation using the QR Code.
Check Reminder:
 The check is made Pay to the Order of: "Cumberland Community Foundation" OR "CCF"
 The words "Giving Tuesday" are included in the Memo line
 The name of the organization is included in the Memo line "Sandhills YMCA"
 Checks must be dated and received by 3pm on 11/29/23.